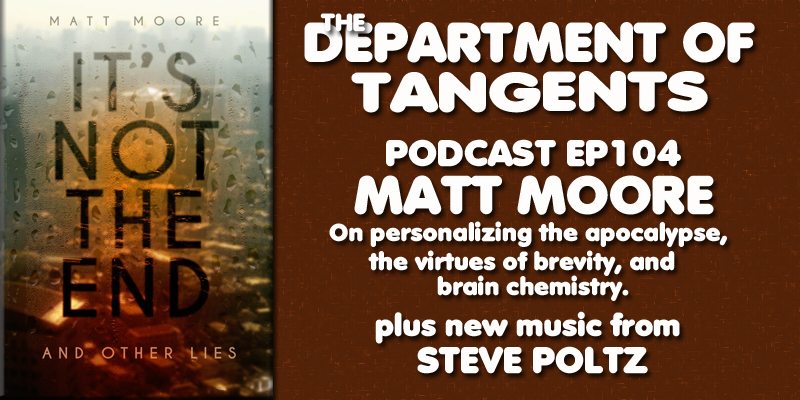 Earlier this summer, I sat down with Nick Zaino at NECON, the Northeastern Writers' Conference. Nick and I were roommates last year and he grabbed a copy of my (at the time) brand new short story collections It's Not The End and Other Lies. So we sat to chat for his The Department of Tangents Podcast to talk about writing, horror, and what went into some of the stories in the collection.
If you haven't read the collection, there's some few spoilers, but it will give you a good feel for the book if . If you have read it, you'll learn what went into writing some of these stories and learn how and why I wrote them.
Stick around until the end to hear a song about windows talking to each other. Seriously.